This 100% cotton apron depicts the world famous Colman's Mustard Label which was first introduced in 1915.
Other customers purchased this with...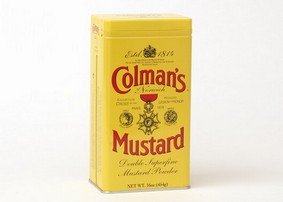 Colman's 454g Double Superfine powder can be mixed with any cold liquid (water, wine, beer) to serve as a prepared mustard. Best mixed with equal amounts of cold liquid and powder, leave to stand for 10 minutes to allow the full flavour to develop.